Sidewalk
Sidewalk
Get the sourcecode:
github.com/fwilleke80/Sidewalk
Download release:
github.com/fwilleke80/Sidewalk/releases
Licensed under:
GPL 3.0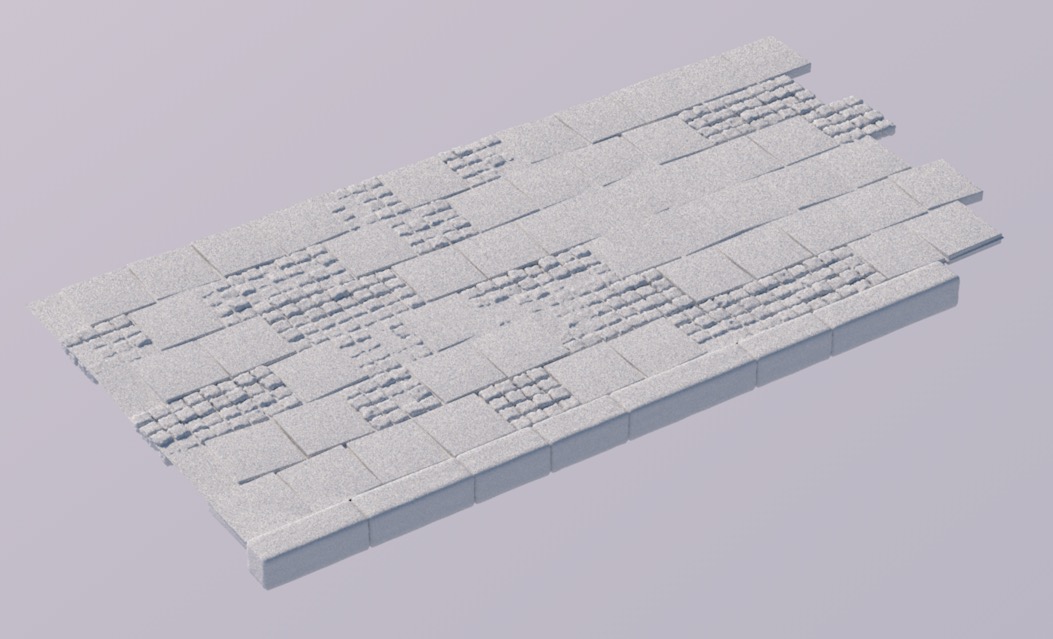 Sidewalk is a free little plugin for Maxon Cinema 4D that generates parametric euro-style sidewalks.
The method of constructing the sidewalk was originally described by Fredi Voss in an older tutorial.
Aspiring plugin developers can learn the following from it:
Generator object plugins derived from

class ObjectData

Creating complex object hierarchies
Efficient and carefree memory allocation and freeing with

AutoAlloc<>

and

AutoFree<>
Help
Attributes explained...
- to do -